Events
(Cultural) Entrepreneurship
Humanities students acquire some tremendous entrepreneurial skills which they are not always aware of, eg: seeing connections, making links, thinking creatively, figuring out the question(s) behind the question, preparing meticulously, etc. Yet, entrepreneurship is usually not something that first comes to mind when Humanities students think about their professional future. Maybe they consider becoming a freelancer, in which you are an entrepreneur as well: it not only means thinking, but also acting!
Some Humanities alumni apparently had a higher level of entrepreneurship in their blood. In this Your Perspective session they tell their story, reflect on their successes and failures. And: you can ask them all the questions you have.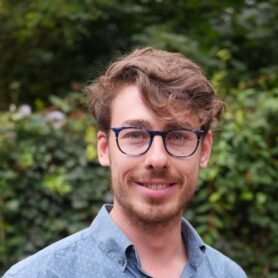 With his business 'Art&Progress', David Roelofs is an entrepreneur in cultural education for schools in secondary and vocational education by connecting cultural with educational institutions and putting together inspiring cultural programmes. In addition, he teaches the course 'Discovering the Dutch' to international students at University College Utrecht and he also works as a Dutch teacher in secondary school. David graduated from the Research Master in Dutch Language and Culture in which he specialised in experimental literature and avant-garde art forms from the 1960s after he did a Bachelor in Dutch Language and Culture at UU in which he specialised in literature and globalisation at UvA and in African language acquisition and South African postcolonial literature as an exchange student at Stellenbosch University.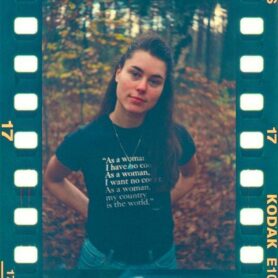 Merel Beuk did a bachelor in Literary Studies at UU, a traineeship at Noah Road and is now doing a masterprogramme at the University of Humanistics. She works as a entrepeneur/freelancer via Noah Road and Komensky, an IT company affiliated with learning, which gives her the freedom to take on jobs or not, based on how busy she is with her studies. Merel: "It pays better than being an employee and I currently have the luxury of having some clients who want/need to hire me on a regular basis and who I already know well and didn't have to actively seek out. So with the limited time I have, I am not busy looking for new clients at the moment, but these days may come again!'. In her busy life regular meditation plays an important role.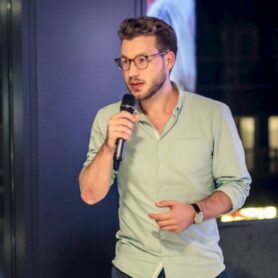 Robbert Vos is a social entrepreneur, brand builder and storyteller, at the moment working as Creative Director at Tosti Creative and Co-Founder of Hagelswag (premium quality chocolate: www.hagelswag.com). He has worked as a creative creating compelling stories, videos and rebellious campaigns. For years he was active as Chair of the Board of VERS (society for new film & tv makers in the Netherlands) and the Editor in Chief of the online platform www.versmagazine.nl and as such a representative in the Dutch Oscar Selection Committee (NOSC) in 2014. During and after his studies (Film & Televisiewetenschap, 2013 and Journalistiek at Fontys Hogeschool, 2008) Robbert worked as a Creative Consultant at Talent United and editor for AT5 and Omroep Venlo, and interned for the NOS in London.
Interested in Entrepreneurship? For Dutch speaking students there is the option of an internship minor, where you can explore cultural entreneurship under the guidance of an expert, the Centre for Entrepeneurship offers electives for students interested in entrepreneurship, and Career Services can help you with professional profiling, networking and pitching!
Questions? Email Sjoer Bergervoet: s.a.bergervoet@uu.nl